The rhetorical question "How to enjoy Ceylon Tea" followed by an exhaustively detailed description of how to make a cup of tea is revealing the colonial past of the West fueled with the desire to teach the most efficient way of doing things, in this case a cup of tea.
Exploring various possibilities, I found "Other" ways to enjoy Ceylon Tea: dunking my white socks and white bras into the tea in order to make them a darker skin color, a color that fits my own; dunking the whiteness into the tea, so the heavy residue of history can map itself in its skin; dunking the Earth into the tea thus tea can penetrate in the cracks of its face filling the deep divides with the dark and strong smell of the tea.
My creative endeavor with how to enjoy Ceylon Tea led me to Sri Lanka's colonial product of tea, which gave me the chance to rest my thoughts in Ceylon itself just to hear the sound of the orientalist opera of Georges Bizet's "The Pearl Fishers".  The pearl fishing community in Ceylon and their daily struggles become the thresholds through which I explore the "Other".
Operas as epitome expressions of "Western" culture are the critical source of my choreographic endeavor. I am interested with the contrast of working and being part of a western classical opera piece while simultaneously challenging and subverting the issues that it deals with.
Concept, Choreography & Performance Canan Yücel Pekiçten
Dramaturgical Support Ayrin Ersöz, Rodia Vomvolou, Suzy Blok
Sound Design Sair Sinan Kestelli  with Cello by Ayşe Zeynep Hatipoğlu
Video Design Canan Yücel Pekiçten
Video Post Production Serhat Koç, Nazlı Meriç Çukurova, Canan Yücel Pekiçten
Man serving tea: Mark Grijsbach
Production by Dansmakers Amsterdam 
Premiered Podium Mozaiek, Amsterdam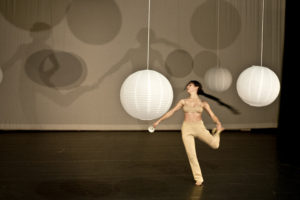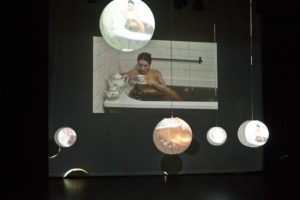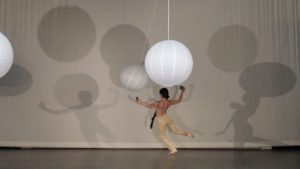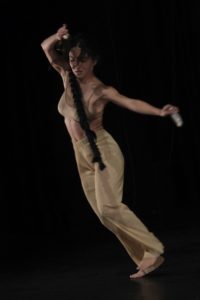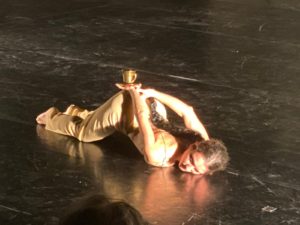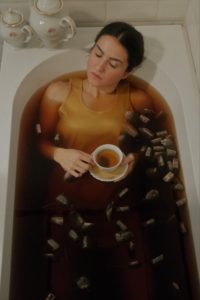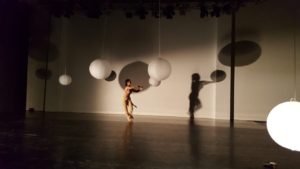 https://www.theaterkrant.nl/nieuws/artistieke-kruisbestuivingen-tussen-turkije-en-nederland/?fbclid=IwAR2aebgW1cGjOBnJi5S3bRPN-emCbH-JTRT9F6-wtz2LaExaBFfXgL35HEI#more-115904
"The opening of How to enjoy Ceylon Tea immediately gets under your skin. While Pekiçten carefully and with difficulty crawls across the stage like a caterpillar, balancing a saucer and cup of Ceylon tea on her right hand, a somewhat jolly, jolly white man (Mark Grijsbach) distributes the same Ceylon tea to the audience." #bemobilecreatetogether #dansmakers Be Mobile Create Together Dansmakers Amsterdam