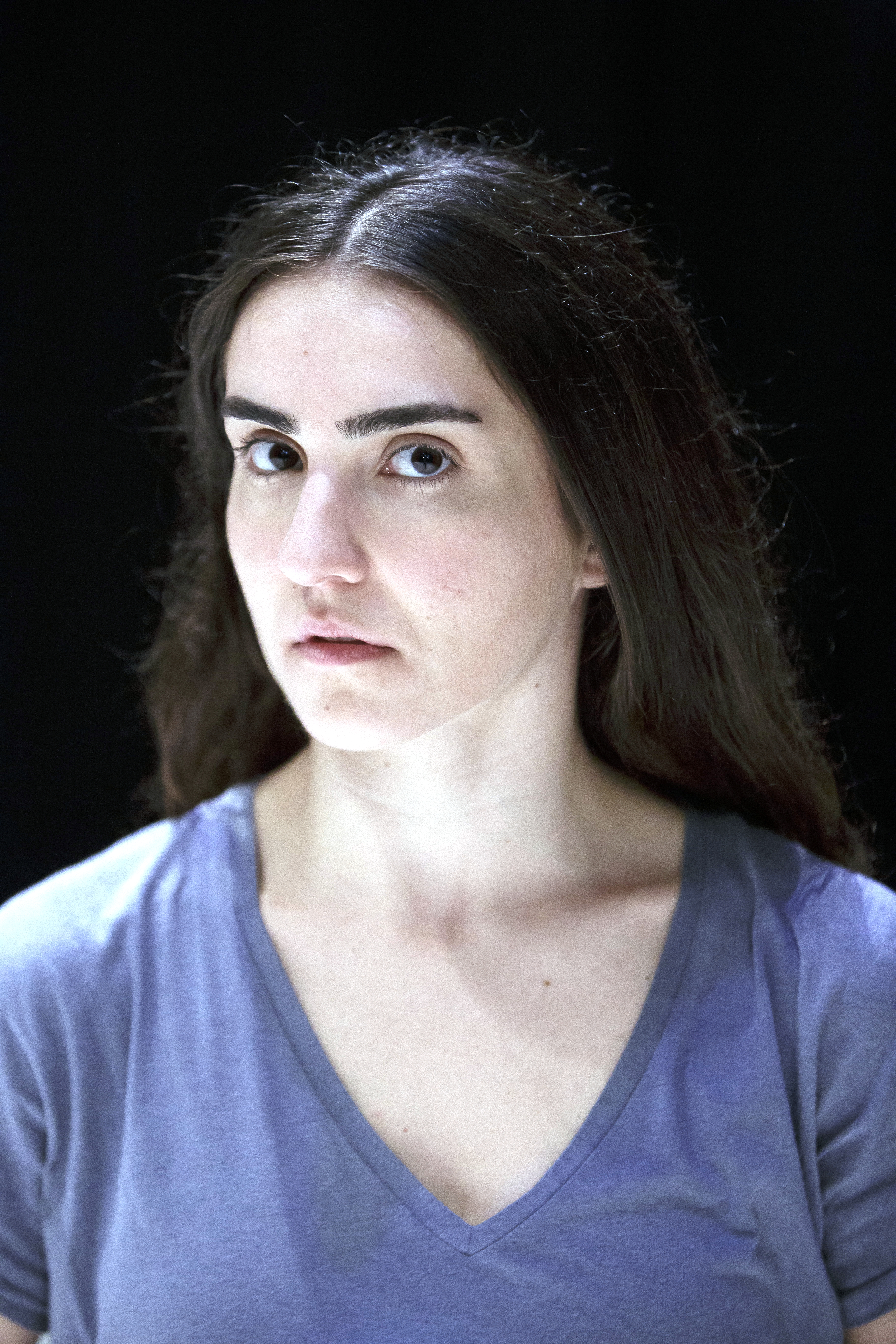 Istanbul-Dance Artist, Choreographer, Lecturer
Canan Yücel Pekiçten completed BA in Dance with honor degree at Yıldız Technical University in Istanbul (2007-2011) and studied dance at Folkwang University in Essen, Germany for one semester (2010-2011). She received an MFA in Dance (2015) and Proficiency in Arts/Doctorate degree (2018) from Mimar Sinan Fine Arts University in Istanbul.
Canan works from her experiences and observations on social class and cultural diversity. And from that: the personal and collective memory and the subjects it affects. In her most recent work she focuses on the representation of the female body in contemporary art.
Work of her was performed nationally in Istanbul (19th and 21th Istanbul Theatre Festival) and internationally in Vilnius-Lithuania, Gdansk-Poland, New York-USA, Gothenburg-Sweden, and Turin-Italy. The short piece of the artist called "Der Zwerg/The Dwarf" was performed in the 8th Gdansk Dance Festival in Poland and was awarded first prize by the jury. She has been granted several artist residencies in Saari Residence (Kone Foundation, FI), 3eVaningen and The Swedish Arts Grants Committee (SE), Movement Research (ArtsLink-NY), Espace Darja (MA) with Tanzhaus NRW (DE), and Cité Internationale des Arts (FR).
The artist worked and performed with local and foreign choreographers and has participated in 58th Venice Biennale and festivals such as the Klub Zak Theatre-Teraz Turcja in Poland, the 20th Istanbul Theatre Festival in Istanbul, the Vilnius Shock Academia Festival in Lithuania, the 19th,20th,21st and 22nd Istanbul Theatre Festival in Turkey, the Utrecht Spring Dance Festival in The Netherlands, the Dresden and Leipzig Off Europa Festival in Germany, the Berlin Ballhaus Naunynstrasse Theatre in Germany, the Kontakt Budapest Festival in Hungary and the 22nd Festival Grad Theatre City Budva in Montenegro.
Besides working with local and foreign choreographers, since 2009 Canan Yücel Pekiçten has taken part in projects of the multidisciplinary artist İnci Eviner as a creative dancer and performer. The projects include "We, Elsewhere" created for Pavilion of Turkey at the 58th Venice Biennale, "National Fitness", "Nursing Modern Fall", "Broken Manifestos", "Parliament", "Nouveau Citoyen", "Fluxes of Girls on Europe" and "Harem", which are shown in international institutions, such as the Istanbul Museum of Modern Art and Galeri Nev in Istanbul, Espace Chatelain in Bruxelles, Turku Art Museum in Turku, Muséed' Art Moderne de la Ville de Paris in Paris, Whitechapel Gallery in London and MAC/VAL in Vitry-sur-Seine.
Canan Yucel Pekiçten is working as a lecturer in Mimar Sinan Fine Arts University State Conservatory Contemporary Dance Department teaching Contemporary Dance, Composition and Repertory.